NANOOQ INUIT ART
Canada's online Inuit art gallery
Curating the finest Inuit Art
Welcome to Nanooq Inuit Art – Canada's online Inuit art gallery. Whether you are a new collector or you already have an established collection, we hope to inspire you to further your love of Inuit art from Kinngait Studios in Cape Dorset, Nunavut.  We regularly refresh our collection so check back often.  We ship worldwide.
Our online gallery remains open during the COVID-19 closures. There may be a slight delay in shipping times for some inventory.
This year's collection dazzles with colourful imagery. Thirty-two prints by renowned and emerging artists will wow you with their beauty.
*NEW* – WILD THINGS 2021:
Presenting two Etching & Chine Collé prints by Papiara Tukiki. Papiara gives free rein to her imagination in these delightfully whimsical images. Fundamental to her playful creations are her innate sense of design and composition, as well as the confident line work that bring her subjects to life. Each image is an edition of 30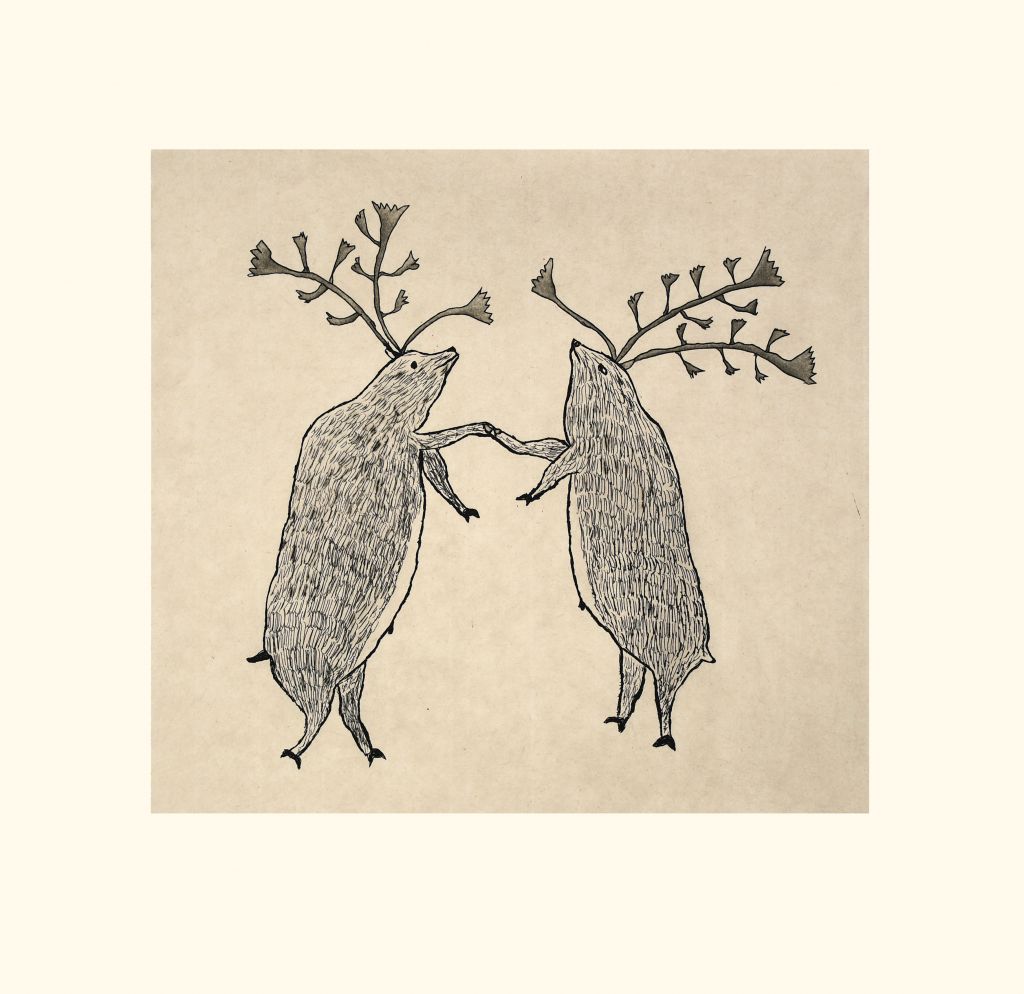 We have added over sixty more prints from the 70's and 80's! Browse rare finds of gorgeous lithographs and stonecuts by Kananginak Pootoogook, Pitseolak Ashoona, Napachie Pootoogook, Mary Pudlat, Pudlo Pudlat Kakulu Saggiaktok, Lucy Qinnuayuak, Jamasie Teevee and others.